Discover more from White Guy Confidence
A newsletter about the media industry and some other stuff
Over 1,000 subscribers
The long-term value of stories
This is White Guy Confidence, Karen K. Ho's newsletter about the stuff she's doing, the things she's reading, and her general advice about how to avoid her mistakes. If you like it, please subscribe, or tell a friend. She appreciates your readership.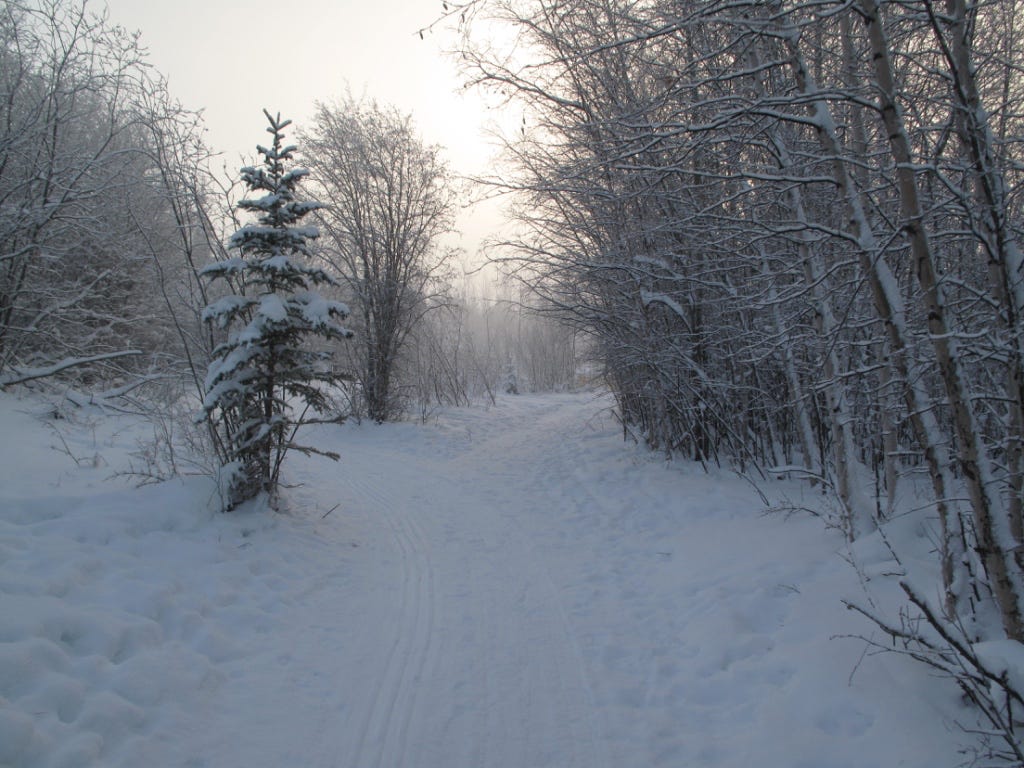 In the last newsletter, I wrote about how I shortened the window for stories to include in Significant Digits to 12 hours (sometimes two days for the Monday edition) due to how quickly details can change. There are so many interesting stories I read and come across that I can't include in the newsletter as a result of this limitation. Writers, reporters and journalists spend time doing research, interviewing people, fact-checking, taking photos, and putting it online, and now I often feel like I discovered many of them too late.
(I can also tweet, submit them to Longform, save them in Pocket, and set aside time to read a few of them anyway, but all of those activities are unpaid or volunteer and my to-do list is bad enough already.)
The speed at which stories now fly through the news and media ecosystem is absurd. Every morning feels like a barrage of notifications and updates: local news, international news, impeachment news, natural disasters, another mass shooting. Plus you have all the other headline stories from business, science, culture, and sports. The New York Times publishes something like 250 stories a day.
But then I read a news feature on Ooloosie Saila, an artist from Cape Dorset whose work is rightfully gaining attention and sales. The 3,300-word story by Canada bureau chief Catherine Porter is supposed to be an example of resource-intensive slow journalism; a rare opportunity to take a big-picture look at an issue like how one of the country's most isolated communities can continue to be incredibly prolific in art and creativity. Instead, Porter's reporting is a catastrophic portrayal of the hamlet's suffering and poverty, filled with stereotypes, deeply judgemental phrases like "fume-sniffing teenagers", and further illustrations of ignorance.
Even the behind-the-scenes note from Porter is tone-deaf in its assumptions and "white saviour" narrative tropes.
It seemed a brilliantly progressive idea: an Inuit-led cooperative encouraging local artists to express their culture, sell their work and then plow the money back into the community. That, I assumed, had shielded Cape Dorset from some of Nunavut's depressing statistics. Just look at the $9.8 million cultural center that had opened!
Over the course of my trips, my thinking evolved. Initially, I wondered why, with all that talent, Cape Dorset had not been saved by art. By the end, the question I asked myself was how, against all the odds, the artists of Cape Dorset kept producing such spectacular work.
Porter goes on to emphasize the hamlet's large number of residents who have been affected by substance abuse, its housing crisis, and the legacy of mistreatment by the government. But the reporter frames it horrifically, with little context or history, repeatedly in a gawkish, othering manner. Filmmaker and communications professional Alethea Arnaquq-Baril provided additional context to Porter's poor narrative choices.
Saila, Arnaquq-Baril, the community of Cape Dorset, and other Indigenous Canadians generously gave Porter ideas, insight, deep access, and the benefit of the doubt. It was a huge leap of faith considering the country's long history of mistreatment towards its Indigenous people as well as the countless inaccurate stories written by white writers and reporters.
Porter's story is a reminder the rapid pace of news output is no excuse for writers, reporters, editors and journalists to forget about how their work can help or hurt what is being recorded about a community long after something has first appeared online, on screen, or in the paper.
A reporter's job includes being aware of gaps in knowledge; doing the required research; respecting the time, knowledge and perspective of sources; and placing their work in the context of history. It is always worth noting how a situation is the consequence of a wider issue, like climate change, harmful education policies, or systemic mistreatment from the federal government. Nothing happens in a vacuum.
Porter had access to immense resources few other Canadian journalists will ever get and still failed all of these reporting requirements. The Times' story about Saila and Cape Dorset is now another example of why so many people from underrepresented communities continue not to trust media organizations, even when they have stories of incredible success and resilience.
I know what it is like to contact people on behalf of the New York Times when I contributed to a metro story about a transit initiative in Toronto. I know what it sounds like to be hopeful about finally being heard and portrayed accurately in the paper of record.
To say that Indigenous people, as well as many other reporters, are profoundly disappointed by Porter's work would be an understatement.
The New York Times has a history of being defensive when they stereotype or fail to accurately report on race and underrepresented communities. If Porter fails to own the negative consequences of her work through an apology on Twitter or in any other capacity, she will only add to the country's long history of mistreatment. Saila and her community had already suffered enough before she came to town.