Discover more from White Guy Confidence
A newsletter about the media industry and some other stuff
Over 1,000 subscribers
How to keep going
Sometimes, it's just about doing the work
This is White Guy Confidence, Karen K. Ho's newsletter about the stuff she's doing, the things she's reading, and her general advice about how to avoid her mistakes. You either previously subscribed to her TinyLetter or are a new subscriber. She appreciates your readership.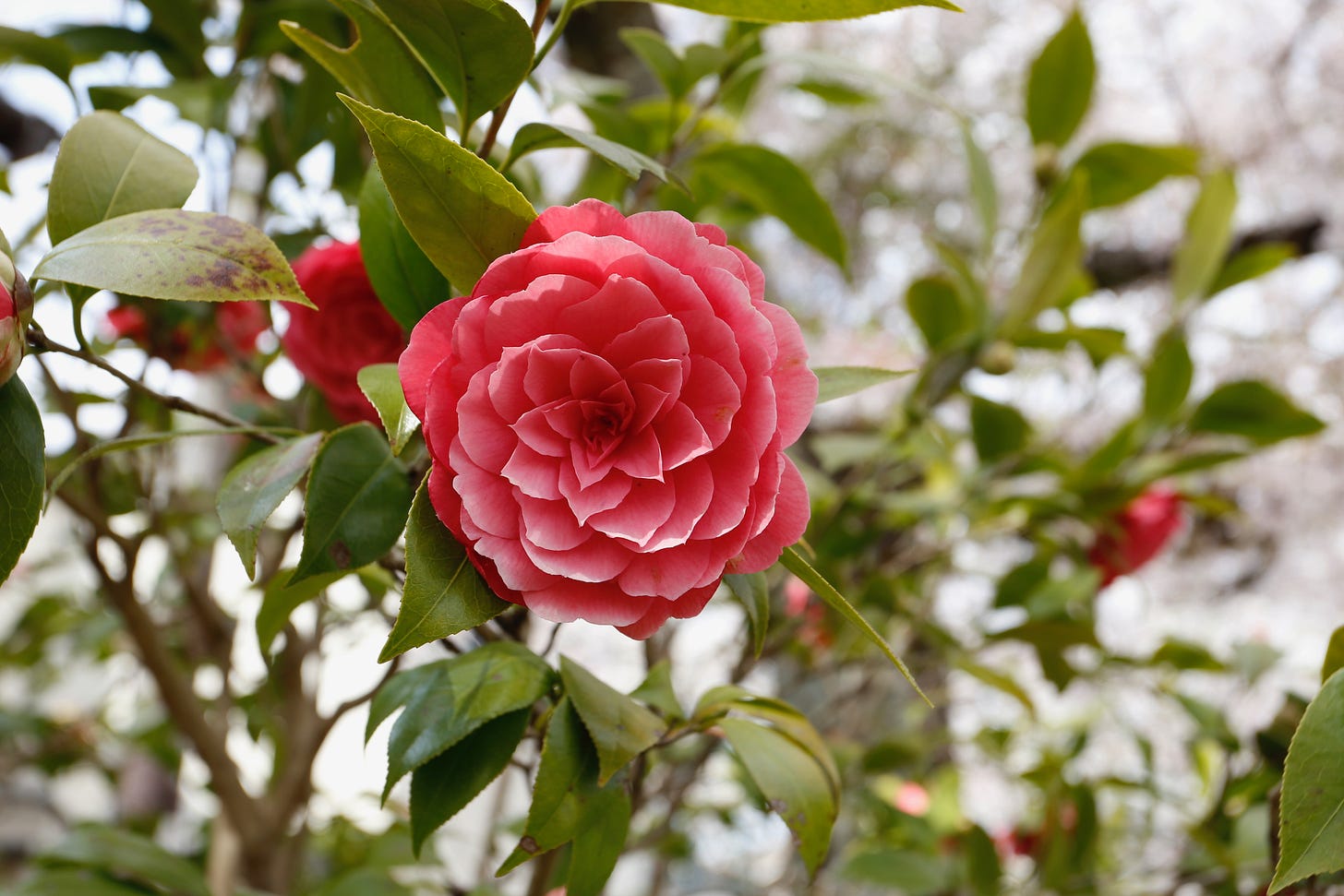 This week I learned I cannot rely on stories older than 12 hours. For most of the last few weeks I have been writing a daily newsletter for FiveThirtyEight called Significant Digits. I quickly learned compiling six blurbs about news stories involving notable numbers is more difficult than it looks. I have to avoid plagiarism while also figuring out creative ways to summarize stories in three sentences or less. Sometimes I just pick the most interesting facts. I wrote one blurb about the number of kids who had died in cars based on a Wall Street Journal report. It came out around 7:30pm. By the next day, two more kids had died. The record is 53 kids in one year.
I rarely watch sports, so those blurbs are the hardest to write, especially when they involve statistics around punting or a Brier score. I often try to avoid stories about national politics. I figure readers are inundated with enough of those already. It's always fun to include something about the weather, science, Canadian news updates, or the extremely limited lineage of most American dairy cows.
Three months ago, I was really anxious about the current state of my career. So this past summer, I ramped things up by attending the Asian American Journalism Association in Atlanta. Conferences are expensive for freelancers, so I paid for it through a combination of speaking on a panel, volunteering at registration, staying at a cheaper off-site hotel nearby, and signing up to be bumped on a flight with Air Canada so I could be compensated with $600 USD. I dressed like an on-air TV person, printed off several packets of clippings, and was prepared to hustle hard to let people know why I was interested in full-time work. Rejoining Twitter and announcing my intentions there certainly helped — I had six interviews and meetings with editors on the second day.
I came back to New York and almost immediately dove into a frenetic combination of job applications, freelance assignments, and a last-minute opportunity to attend the Toronto International Film Festival (TIFF) through its press office.
Soon after I arrived, I learned TIFF is basically a press event for American trade publications like Variety, Deadline, and the Hollywood Reporter in Canada's largest city. It was really hard to get anyone to reply to my pitches, or press people to give me tickets to events. I only survived its gruelling schedule of screenings, parties and other events due to the generosity of friends and mentors. I was more excited to meet Tom Junod and Matthew Teague through Taffy Brodesser-Akner than I was meeting Jason Segel. I also met some of the cast of Parasite after watching them delight over a sliding bookcase at the afterparty. If you've seen the movie you'll understand why.
After watching several movies about families and cancer, I traded the comfort of a one-hour flight for an overnight Greyhound bus so I could see a family member whose cancer has returned. I also spent more time with my mother, sister, and Noodle the dog.
I published an article about gate-keeping at the film festival for CJR. My brain forgets the discomfort of the bus ride as soon as I step out of the vehicle.
I became a little fatigued by several rejections and the feeling I wasn't doing enough, until I learned from a recruiter at the South Asian Journalism Association conference that even with the media industry's constant layoffs, it was important for applicants to still be enthusiastic during interviews. My boyfriend nudges me to keep responding to editors and applying to jobs. I keep re-reading this great column by Blair Braverman about how rejection is normal.
I work pretty much every day now, including a short-term job teaching an online writing class for eight weeks. My to-do list feels endless and trying to live by my Google Calendar still leaves me behind on what I want to finish. But I still try to make time to see Broadway shows through the lottery system and movies like Parasite. Telling stories effectively involves learning from lots of different mediums. Plus, I need to put on real clothes and get away from my desk every once in a while.
There are many reasons why Twitter is bad, but a tweet is also why I was able to see Oklahoma! stage-side with Canadian-Utahn Nicole Cliffe as well as her family and friends. Meeting her exceeded all expectations. The show is pretty spectacular too.
Sometimes pure and good things happen on a website that is constantly filled with garbage.
If you're also tired all the time, it turns out plenty of us are constantly exhausted and need eight to nine hours of sleep per night. I recommend investing in a good pillow, these earplugs, blackout blinds, and trying to go to bed before midnight. I'm still saving up for a white noise machine and one of those mattresses I constantly see advertised on the subway.
Finally, if Ali Wong comes to your city for her Milk and Money tour, the tickets will be pricey but worth it, especially if you're Asian-American. File it under self-care if you have to. I promise you'll have a great time.