Discover more from White Guy Confidence
A newsletter about the media industry and some other stuff
Over 1,000 subscribers
Not everyone will survive
This is White Guy Confidence, Karen K. Ho's newsletter about the stuff she's doing, the things she's reading, and her general advice about how to avoid her mistakes. If you like it, please subscribe, or tell a friend. She appreciates your readership.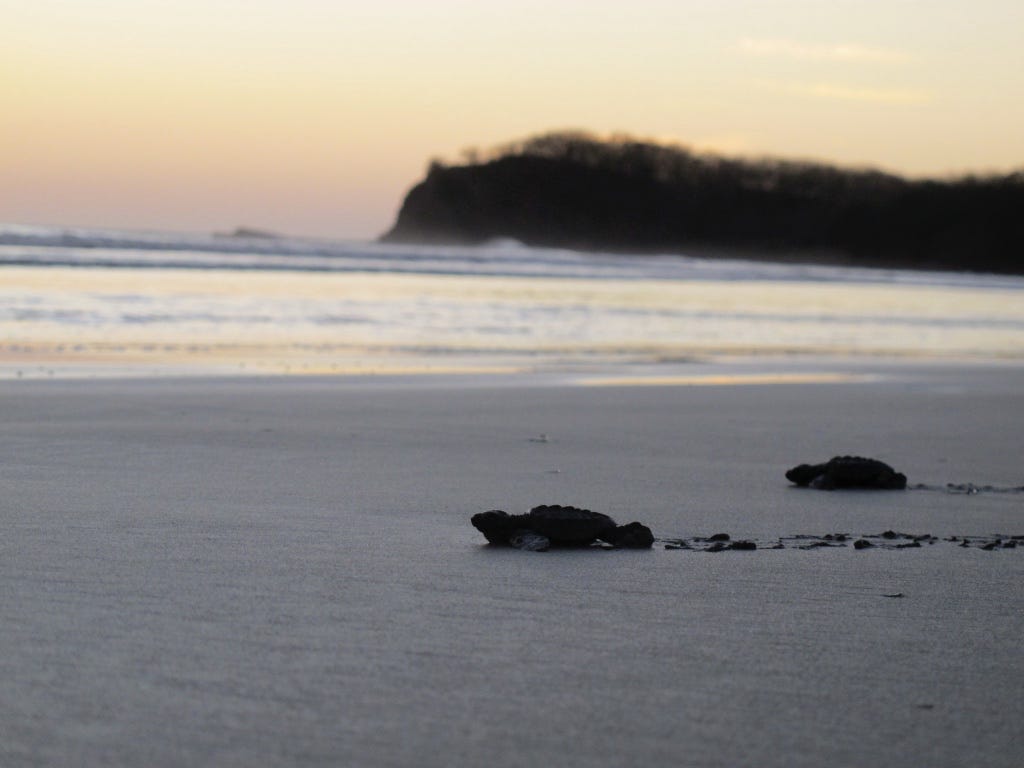 There were mass resignations at Deadspin yesterday, the only sports blog I am a genuine fan of and regular reader. Several staffers quit a day after deputy editor and interim editor-in-chief Barry Petchesky was fired by the management of G/O Media, Deadspin's current parent company, which had given the site a new mandate to "stick to sports" despite much of its most popular work covering politics, media, and culture.
Seeing staffer after staffer announce their departures on Twitter was like watching the Notre Dame cathedral fire broadcast live on television and streamed online. Deadspin and the large French church were both iconic things burning from the inside in real time before everyone's eyes. Both gave me the feeling there was very little anyone could do to reduce the damage; all we could do was watch the flames and wait.
It takes a lot of guts and bravery to quit a job at a place like Deadspin, especially when the staff clearly love the work they're doing, and everyone has a clear sense of purpose. The industry has laid off thousands of people in the last year, including major cuts at Sports Illustrated. Stagnant wages and high costs of living in cities like New York also mean many people simply can't quit, especially if they're a parent, just out of college, deep in debt, or supporting other family members. It can be a struggle to have any sort of savings, much less a Fuck-Off Fund.
The slew of resignations at Deadspin, right before Game 7 of the World Series, also meant even more great people are now on the market for freelance work and new jobs at the places that are still hiring and producing editorial. Every time there's a mass layoff, there are encouraging tweets from other editors and peers about new opportunities - small silver linings in another gloomy storm. But there are not enough jobs for everyone who has been laid off or quit working for a difficult employer, and many people simply will not be able to stay in the media industry long-term.
Even when you have several freelance clients or a large network of contacts that are still hiring, repeatedly recovering from setbacks at this level can be both expensive and exhausting. This can be especially difficult if you are a woman of color, from a low-income background, disabled, or a member of the LGBTQIA+ community. Many people understandably move on to doing other things, such as communications, screenwriting, or jobs completely unrelated to writing or reporting at all, like being a lawyer.
What happened at Deadspin feels like an especially dark turning point in the North American journalism industry because of the level of people involved. Petchesky had been at the sports and culture site for ten years, writing more than 20,000 blog posts. Writers like Kelsey McKinney quit their dream jobs after less than six months. It was clearly a decision of last resort and incredibly short-sighted decision-making by management.
Before Deadspin was acquired by its current owners, it was a profitable, highly productive, and respected media organization. Advertisers flocked to it. Deadspin broke big scoops; published incredible features on culture and politics; and deeply devoted followings for its columns on food, cleaning advice, as well as the annual Hater's Guide to the Williams-Sonoma Christmas catalog. It survived the the Hulk Hogan lawsuit and Univision.
After Great Hill Partners arrived, it did not take long for Deadspin's staff to look into how new boss Jim Spanfeller hollowed out Forbes and filled the top ranks of G/O Media with his friends. Then editor-in-chief Megan Greenwell, one of the most principled and admired editors I know, quit from the clearly toxic treatment from her new bosses. Her final note is still one of the most important and accurate things I've ever read about the media business.
The Wall Street Journal reported a recent move by management to sound-on autoplay video ads for a million-dollar Farmers Insurance campaign led to editorial staffers pushing back in Slack messages and public posts on G/O websites that the ads created a poor experience for readers. The Journal also reported the deal required a huge number of ad impressions, a target of almost 4 million per month, but emails showed the publisher's media and ad operations teams believed G/O Media staff likely wouldn't deliver those numbers. They were set up to fail.
It is unfortunately a pretty common experience in media to suffer under bad managers. The kind that misunderstand a staff's capacity; underutilize the power of online journalism; contribute to a toxic work culture; as well as implement terrible strategies such as "pivoting to video", "hyper-aggregation" and "only hiring white people".

One thing I find really scary is the feeling that the media industry is now overrun by vampires and vultures. There were always horrible people like Les Moonves, Harvey Weinstein, and Clive Goodman in the senior ranks who frequently objectified women and mistreated junior staff. But in the last decade, hedge funds, Facebook, Google, traffic-hungry content farms, cable news executives, and mass misinformation outlets repeatedly incentivized short-term profits and huge audience growth at the expense of accuracy, integrity, and ethics. The same people get incredibly rich while everyone else, especially members of vulnerable and underrepresented groups, suffers.
I don't know what the future of the media industry will be like, or even what my career will be like, six months from now, much less in five years. I think feeling sad, anxious, or angry are all entirely valid reactions to the Deadspin news. Anyone that says they know what the future will be like is missing the much bigger picture or lying. Anyone that thinks Deadspin deserved what is happening is in the same camp with a misogynist with a long history of harassing female sportswriters.
If the cratering of Deadspin is a serious crisis point, and I believe it is, there needs to be a much more urgent discussion about how to prevent something similar from happening to other media organizations and how to better protect the people it will likely hurt the most. Otherwise we're all just going to keep experiencing this pain again and the vultures will win.
---
Resources: You don't have to be laid off or someone who quit a bad job in media in order to benefit from the Freelance Solidarity Project, Study Hall and the Freelance Journalists Union. Study Hall also offers discount rates for journalists of color.

Advice:
If you work in a newsroom full-time, unionize your workplace.
Start hoarding money for your own emergency fund.
Update your LinkedIn page.
Have a personal website with easily accessible contact information and your most important work.
I highly recommend the Journalists of Color Slack.
Book your holiday travel sooner rather than later.
Keep applying.